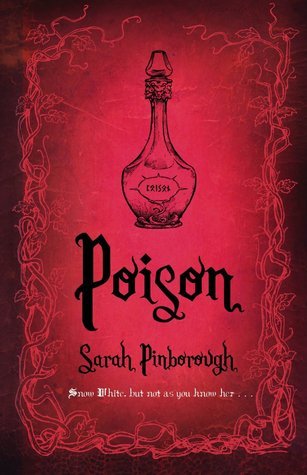 Title: Poison
Author: Sarah Pinborough
Book #: 1 in the "Tales from the Kingdoms" trilogy
Genres: new adult, fantasy, fairy tale retellings
Publication: April 2013, by Gollancz
Pages: 202
Author's Website and Twitter
Source: purchased
Format: hardcover
Rating: 
A beautiful, sexy, contemporary retelling of the classic Snow White fairy tale, illustrated by Les Edwards.
Poison is a beautifully illustrated retelling of the Snow White story which takes all the elements of the classic fairy tale that we love (the handsome prince, the jealous queen, the beautiful girl and, of course, the poisoning) and puts a modern spin on the characters, their motives and their desires. It's fun, contemporary, sexy, and perfect for fans of Once Upon a Time,Grimm, Snow White and the Huntsman and more.
Synopsis from Goodreads.com