Yep, you read that right! Even though I was an active book-blogger/booktuber for a couple of years I have never actually participated in a read-athon. I often thought about it, but I always thought I couldn't dedicate a whole day, let alone a week, to reading. It seemed like a big commitment.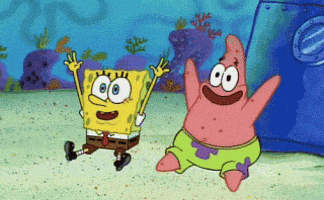 But the time has finally come. I decided to start with a small read-a-thon and April's 24 Hour Dewey's Readathon seems like a great choice. It's small, it doesn't require reading a certain amount of books and a lot of people are participating so it should be a great chance to meet new people. Plus I might finally make some progress on my reading, which has fallen a bit behind lately 😦 .
I'm planning to make progress in two books: Heir of Fire by Sarah J. Maas , which I've already started, and To All the Boys I've Loved Before by Jenny Han. No way am I finishing both books because it's about 600 pages, so no. I want to set a realistic goal of reading 300 pages from any of he two books (I'm planning to alternate according to my mood).
The readathon starts at 3 p.m. on Saturday (in my time zone) and ends 24 hours later. I will be doing most of my reading on Saturday, since I have plans for Sunday.
It would be awesome to get to know more people and get some inspiration/encouragement/motivation! So let me know if you're participating. 🙂
P.S. I'm still kind of scared, but I hope that writting this post will increase my commitment and decisiveness about doing it! 😀